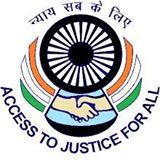 DELHI VICTIMS COMPENSATION SCHEME, 2015
New Delhi District Legal Services Authority is a Statutory Body and has been constituted under the Legal Services Authorities Act, 1987 with the motto "Access to Justice for All". The Authority functions under the administrative control of the High Court of Delhi with the Chief Justice of High Court of Delhi being its Patron-in-Chief and the senior most Judge of theHigh Court of Delhi being its Executive Chairperson and The Delhi State Legal Service Authority.
This Authority is undertaking various activities for making Access to Justice meaningful for all and to fulfil the mandate of the 'Act' and as per the policies framed by the National Legal Services Authority. With this objective, the Authority provides Legal Aid to the entitled categories under Section 12 of the Act through the empanelled lawyers in the Patiala House Courts, and District Consumer Forum. Apart from that, Legal Services Clinics have also been set up; Lok Adalats are held at regular intervals and as per the directions of National LegalServices Authority; awareness programmes are organized from time to time and legal literacy clubs have been set up in schools and so on.
It is the duty of the Authority to give effect to policies and directions of the Central Authority i.e. NALSA. Apart from that, one of the functions is to undertake preventive and strategic Legal Aid Programmes. In order to make Legal Aid more effective and to ensure its reach to the maximum people, New Delhi District Legal Services Authority has been organizing various awareness programmes on the schemes covering different aspects.
As per the Statutory mandate, this Authority has three primary functions:
1) Providing Free Legal Aid, Advice and Services to eligible persons;
2) Promoting spirit of amicable resolution of disputes by organizing Lok Adalats and through other forms such as Mediation and Conciliation and Counselling.
3) Spreading Legal Literacy and Awareness amongst the masses.
ELIGIBILITY FOR FREE LEGAL SERVICES
As per Section 12 of the Legal Services Authority Act, free legal aid and services are provided to:
A member of Schedule Caste or Schedule Tribe

A woman or a child

An industrial workmen

A person in custody, including a child in a protective home and a mentally ill person in psychiatric hospital or nursing home.

A victim of trafficking in human being or beggars.

A person with disability such as suffering from blindness, locomotors disability hearing impairment, mental illness or retardation or leprosy.

A victim of mass disaster, ethinic violence, caste, atrocity, flood, drought, earthquake or industrial disaster.

A Transgender with an annual income of less than Rs.2,00,0000/-

A Senior Citizen with an annual income of less than Rs.2,00,0000/-

Any other person with an annual income of less than Rs.2,00,0000/-
FREE LEGAL SERVICES
Free legal services entail the provision of free legal aid in civil and criminal matters for those poor and marginalized people who cannot afford the services of a lawyer for the conduct of a case or a legal proceeding in any court, tribunal or before an authority.
PROVISION FOR FREE LEGAL AID INCLUDES
a. Representation by an Advocate in legal proceedings.
b. Preparation of pleadings, memo of appeal, paper book including printing and translation of documents in legal proceedings;
c. Rendering of any service in the conduct of any case or other legal proceeding before any Court or Authority or Tribunal and;
d. Giving an advice on any legal matter,
Free Legal Services also include provision of aid and advice to the beneficiaries to access the benefits under the welfare statutes and schemes framed by the Central Government or the State Government and to ensure access to justice in any other manner. 
HOW TO APPLY FOR LEGAL AID
A person in need of free legal aid services can approach this Authority through an application which could be either sent in writing or by filling up the form prescribed by the Authorities stating in brief the reasons for seeking legal aid or the grievance.
If the applicant is illiterate or is not in a position to write, any officer of the legal services Authority/ Committee shall record his verbal submission and obtain his thumb impression/ signature on the record and such record will be treated as application.
The applicant shall be required to verify the eligibility criteria for seeking legal services.
LOK ADALATS
Lok Adalat is an important Alternative Dispute Resolution Mechanism available to a common person. It is a forum where the disputes/ cases pending in the Court of Law or at pre-litigation stage are settled/ compromised amicably. Under the Legal Services Authority Act, 1987 an award made by Lok Adalat is deemed to be a decree of civil court and is final and binding on all parties and no appeal lies against thereto before any court.
Lok Adalats are being organized by the Legal Services Authorities/ Committees for settlement of cases pending before Courts u/s 19 of the Legal Services Authorities Act, 1987 and also for matters at pre-litigative stage. The following types of matters may be taken up in the Lok Adalats:
Matrimonial/Family disputes
Criminal Compoundable Offence cases
Land Acquisition Cases
Labour Disputes
Workmen's compensation cases
Bank Recovery cases (Nationalised, Multinational and Private Banks)
Pension cases
Consumer Grievance cases
Electricity matters
Telephone Bills disputes
Municipal Cases
VARIOUS SCHEMES
DELHI VICTIMS COMPENSATION SCHEME, 2015
The basic objective of the Delhi Victims Compensation Scheme, 2015 is to provide funds for the purpose of compensation to the victims or their dependents who have suffered loss or injury as a result of the crime and who require rehabilitation.
Under the scheme, the upper limit of compensation to rape victims was enhanced to Rs.5 lakhs from existing Rs.3 Lakhs and to the victims of acid attack to Rs.7 Lakh from Rs.3 Lakhs. It also contains provisions for compensation for those with loss of any limb resulting in 80 per cent permanent disability. Victims of acid attack will compensation between Rs 3-7 lakhs if there is disfigurement of the face or more than 50% body injury. The provision for compensation to gang rape victims is also provided in the Scheme.
The Scheme also stipulates that a victim who has been paid interim compensation under this scheme will have to refund the amount paid, if the trial court directs the convicted accused to pay compensation to them at the end of the trial.
COMPREHENSIVE STANDARD OPERATING PROCEDURE (SOP) FOR"ONE STOP CENTRES IN DELHI"
One Stop Centre (OSC) is intended to support women facing any kind of violence due to attempted sexual harassment, sexual assault, domestic violence, trafficking, honour related crimes, acid attacks or witch-hunting irrespective of age, class, caste, education status, marital status, race and culture. The aggrieved women will be provided access to a range of services including medical, legal, psychological and counselling support under one roof to fight against any forms of violence against women.
The Centre has been setup at the office of New Delhi District Legal Services Authority, Patiala House Court Complex. The toll free helpline number of this Authority is 1516 which is manned by a panel lawyer and is available 24 X 7. The OSC will also be integrated with 181 and other existing helplines. Women affected by violence and in need of redressal services could be referred to OSC through these helplines.